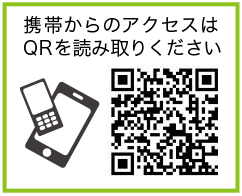 Welcome to Yamaguchi Heart Clinic 
Our practice has been serving patients since 2003. Our major speciality is
cardiology including heart rhythm disturbance, heart attack, heart failure,
and  hypertension.
Heart disease can happen at any stage in life. Early and accurate
diagnosis is a key for successful treatment. We will provide quality care and choose the therapy which will achieve an optimal clinical outcome for our patients.


Conditions We Treat in cardiology
Chest Pain
Shortness of Breath
Dizziness
Fainting Episodes
Swelling in the Legs
Heart Attack
Pain in the Thighs/Calves/Feet

In addition to practice in cardiology, we provide carefully screening,
diagnostic, and treating services in acute and chronic cough, bronchial
asthma and chronic obstructive pulmonary disease (COPD).
Sleep Disorder Services
We evaluate sleep related breathing disorders: sleep apnea  more so if you have obesity, cardiac disease and/or diabetes mellitus.
We have  Sleep Screening Test and CPAP setup.
Clinic Hours
Monday, Tuesday, Wednesday and Friday
Patients are seen from 9:00 am to 12:30 am and from 3:00 pm to 5:30 pm

Thursday and Saturday
Patients are seen from 9:00 am to 1:00 pm

Sunday and Holiday:
Closed
Emergency Call is answered by Dr. Yamaguchi. When he is busy or in
meeting, he cannot answer the call.